Why choose My New Home Brisbane?


Deal directly with Brisbane's best value home builder, a family owned company with over 30 years of local exerience!

At My New Home Brisbane, our main goal is to make building your new home a great experience for you!
We pay a lot of attention to our customer's individual needs. We feel that it is important to understand their vision and provide them with the flexibility and high levels of customer service to enable them to build the home of their dreams. Whether it is your first home, upgrading to your dream home or you are looking to enter the investment market, we are the ideal building partner to fulfil your goal.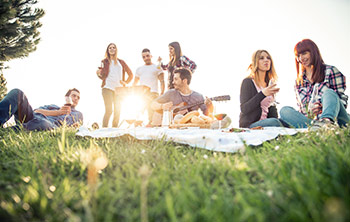 THE ONE STOP BUILDING SHOP!
Finance
Our financier is a well known and trusted mortgage broker, who has over 10 years experience in home lending which has allowed her to understand the 'ins and outs' of the Australian home loan landscape.
Land
Brisbane offers a wide variety of new estates to build in. We have partnered up with some of the best land developers in the area to provide our customers with a range of estates to choose from.
The Building Professionals
Our builder, DJ Roberts is one of the largest local family owned businesses in the area and has been constructing award-winning homes for the past 30 years.
Our aim is to work with you to create a house and land package in an area you would like to live in or as close to as possible at an affordable price!
Finance Options Available
Variety of Estates to Choose From
Great Range of Inclusions to Choose From
Huge Range of Standard Plans
Guidance and Support Throughout the Build
The My New Home Brisbane Promise
Deal directly with Brisbane's best value builder!
Guaranteed to beat any genuine written quote
Custom designs at no additional cost
Hundreds of flexible designs to choose from
Express contract service every time
Knock down and rebuild specialists
Duplexes, granny flats, units and townhouses
Friendly efficient service
Great range of inclusions and upgrades
Include a pool or shed in one easy contract
Assistance with finding the right financier for you
The My New Home Brisbane Difference
How you could save up to
$20,000
or more
in hidden costs by contacting us before you sign a building contract
Our standard specifications include engineering for your foundations up to and including a H1 result, the result is determined by a soil test that is completed by an independant engineer prior to building your home. The result of your soil test can be affected by many different factors including:
Surrounding trees and waterways
The quality of the soil's compaction that was made by the developer
The soil's reactivity and drainage
Any existing retaining walls or structures on your block of land
Most builders will include a minimum level of foundation engineering in their standard price, however the difference can be quite surprising, especially when it comes to the price if your soil test results and what is included as standard are not the same.
At My New Home Brisbane, we are more than happy to arrange a pre-contract soil test to ensure that there will be no ugly surprises.
GET STARTED ON YOUR DREAM HOME TODAY
Take the first step towards owning your own home..
Steps to building your new home!
The first step in building your new home is to set up an appointment with us. During this appointment we can discuss what packages are available, what our process is and how we can help you. When it comes to finance, if you haven't already organized finance we can arrange for you to meet out mortgage broker, Nicole Palazzi, and she can go over finance options with you.
Fixed price QMBA contract
Construction drawings and engineering