DJ Roberts is a stable, local family-owned business that has been constructing award-winning homes for the past 30 years.
David Roberts's company has gone from strength to strength due to quality, individuality, value for money and old-fashioned service
DJ Roberts is now one of the largest family Building Companies in the local area. David builds primarily on the north side of Brisbane stretching as far north as the Sunshine Coast.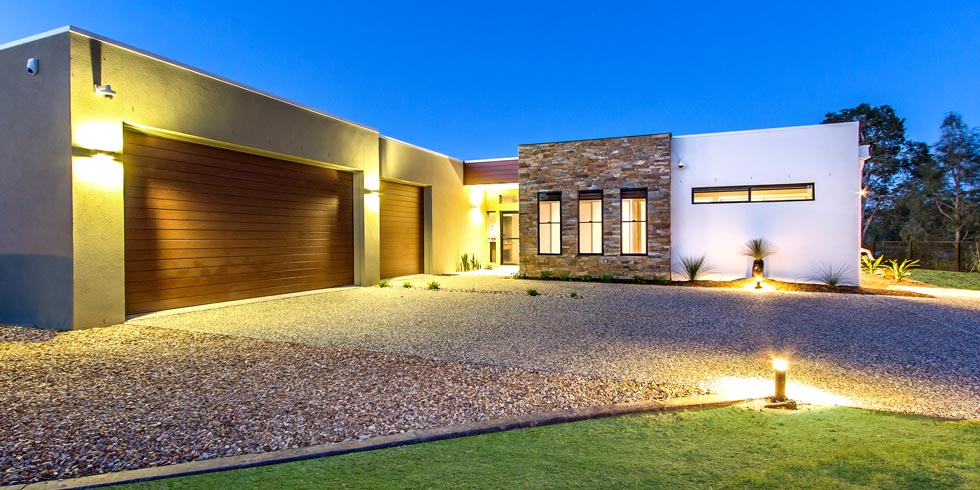 DJ Roberts Story
David grew up on a building site from a very young age and eventually left school at the age of 16 years to work full time with his father Bill Roberts in the family building company. Bill was one of the largest quality builders in the Pine Shire. In the 1970s Bill Roberts was a major contributor in the establishment of Strathpine which many may remember as "Little Aspley".
The father and son history continues today with David's son Mitchell joining the family business immediately after graduating from year 12 in 2007. David is also very excited to have his daughter Danielle commencing to work part time in the office as she graduates from year 12 this year and prepares for University in 2013.
David prides himself in continuing the tradition of offering quality for money combined with good old fashion prompt professional service which sees all clients during their building experience meeting and dealing directly with him. David ensures that he always makes himself available to discuss his client's individual needs. Nothing is ever too much trouble when it comes to ensuring client satisfaction.
The majority of David's carpenters you will meet during your building experience commenced with DJ Roberts as apprentices and have chosen to continue their building career in the company. In addition David is also proud that many of his sub- contractors are children of the sub-contractors once employed and or contracted by his father Bill Roberts. It is this stability, relationship and loyalty that have and continue to contribute to the success of this local, long established and reputable family business.
When choosing to build with DJ Roberts you are not building with someone who has employed a Managing Director or Manager you are choosing to deal with the "owner", David Roberts himself. David will personally ensure the Customer Service you will experience is second to none, his hands on role enables him to personally guarantee he can offer each and every client The Best Quality and Value for Money the industry can offer.
Our clients choose to return to build their next home with us or choose to build with us on a recommendation from family or friends that have experienced our quality, value for money individuality and prompt professional service.
Before you commit to another builder please contact us so you too can have the opportunity to experience our quality, value for money, individuality and Prompt Professional Service, that David Roberts personally guarantees to offer. You like so many of our other loyal customers will not be disappointed. DJ Roberts when only the best will do.