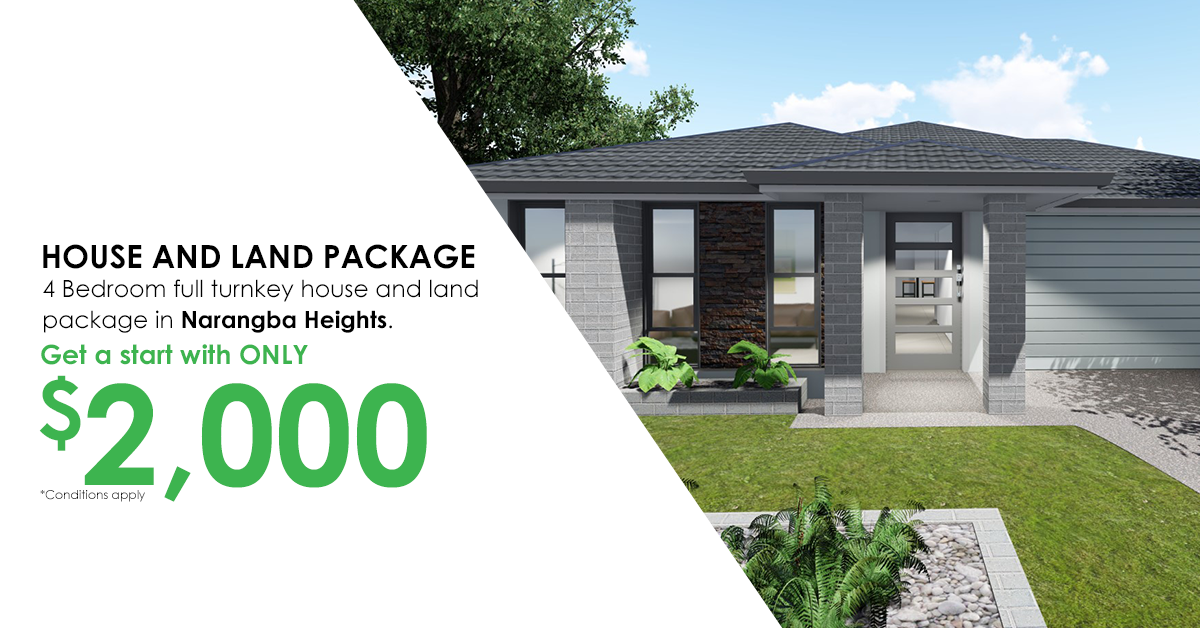 Struggling to get into your new home? Looking for a start?
Let us help you co-ordinate your finance application, find land to suit you and your family and choose a house plan with great inclusions!
At My New Home Brisbane, our main goal is to make building your new home a great experience for you. We pay alot of attention to our customers individual needs. We feel that it is important to understand their vision and provide them with the flexibility and high levels of customer service to enable them to build the home of their dreams.
Finance
Our financier is a well known and trusted mortgage broker, who has over 9 years experience in home lending which has allowed her to understand the 'ins and outs' of the Australian home loan landscape.
Land
North Brisbane offers a wide variety of new estates to build in. We have partnered up with some of the best land developers in the area to provide our customers with a range of estates to choose from.
Home Build
Our builder, DJ Roberts is one of the largest local family owned businesses in the area and has been constructing award-winning homes for the past 25 years.
OUR SERVICE
Low deposit
Our financier is able to provide low deposit home loans as they take the First Home Buyers Grant into consideration as part of the deposit amount.
Customisable plans
Our sales consultants can custom design a house for you at NO additional cost.
Great range of inclusions
Our house and land packages are full turnkey and come with a great range of inclusions.
Variety of estates
We offer a wide of variety of estates to choose from or alternatively you can let us know if there is a particular block or estate you like.
Variety of house plans
We have over 30 standard designs you can choose from or customise a plan to suit you.
Guidance and support
We are here to help you throughout the entire build, from the initial finance stage right through to hand over we will guide you.
DO YOU QUALIFY?
FIRST HOME OWNER'S GRANT
Unlock your new home sooner!
The Queensland First Home Owners' Grant is now $15,000.
The Queensland First Home Owners' Grant is a state government initiative to help first home owners to get into their new first home sooner. It is a great opportunity to build a new home in our great state.
How the Queensland First Home Owners' Grant can help you:
If you're thinking of building a new home, this could be what gets you started.
It could get you something more than you were expecting.
It can get you into your first home sooner.
To be eligible for the grant:
You must be an Australian citizen or permanent resident (or applying with someone who is).
You or your spouse must not have previously owned property in Australia.
You must be at least 18 years of age.
You must be building a brand new home valued under $750,000.00
FINANCE
Do you know that owning your own home may be cheaper than paying your normal weekly rent?
With our financier, you may be closer than you think to owning your new home!
Do you have the following:
Good credit history
12 months ongoing rental history (private rental acceptable)
Be eligible for the First Home Owners' Grant
Consisitent employment
Minimal existing debts
If you said yes to the above (or most) send us a message and we can get our financier to contact you!
WHAT WE CAN OFFER
Building your new home can be a daunting experience, you may have heaps of questions to ask and need to make some important decisions. Rest assured we are here to help! Our sales consultants are honest and trustworthy, they will let you know about the process and give you advice throughout the whole process.
What you see is what you get
When you walk through one of our display homes you will notice they are not finished with the top of the range fixtures like other builders display homes. This showcases what our standard range offers. Keeping in mind, of course, we can upgrade your home as little or as much as you would like.
Our standard range offers:
Fixed price contract and site work costs
Council application fees
Tiled roof
Westinghouse electrical appliances
Quality carpet and tiles throughout
Fly screens and vertical blinds to all windows
and more!
Local Knowledge
Our team members and tradesmen are locals to the North Brisbane area. We can offer you great knowledge and satisfaction knowing that your home build is in the hands of our team members who know the area well and can offer you great advice and insights to the area you wish to build in.
Peace of mind
We offer a fixed price contract only for your house build with no hidden extra costs. Our consultants will explain everything you need to know upfront and will keep your house build to the budget you have set.

We include soil report, engineered plans, a 12 month maintenance period and statutory structural guarantee warranty with all our house builds.
*Must have clear credit history, 6 months ongoing rental history, be eligible for the First Home Buyers Grant, 6 months minimum full time employment.
COME AND VISIT ONE OF OUR DISPLAY HOMES
When you visit one of our display homes, you will be greeted by one of our experienced consultants that will take you through the many high quality features of a DJ Roberts home and will show you one of the many designs that may suit you.
Narangba Display - 67 Splendid Parade, Narangba Heights, 4504
Ningi Display - 67 Bora Place, Sandstone Lakes, Ningi, QLD 4511